Here are part of Feedbacks from our cooperated customers,
For more details,pls freely contact us via email: jeanter@gzjeanter.com.
Customer 1:
Salpa Who from Georgia ordered bulk of 4 doors steel locker in the year of 2019.
Used for her hotel storage. below are her positive feedback for us.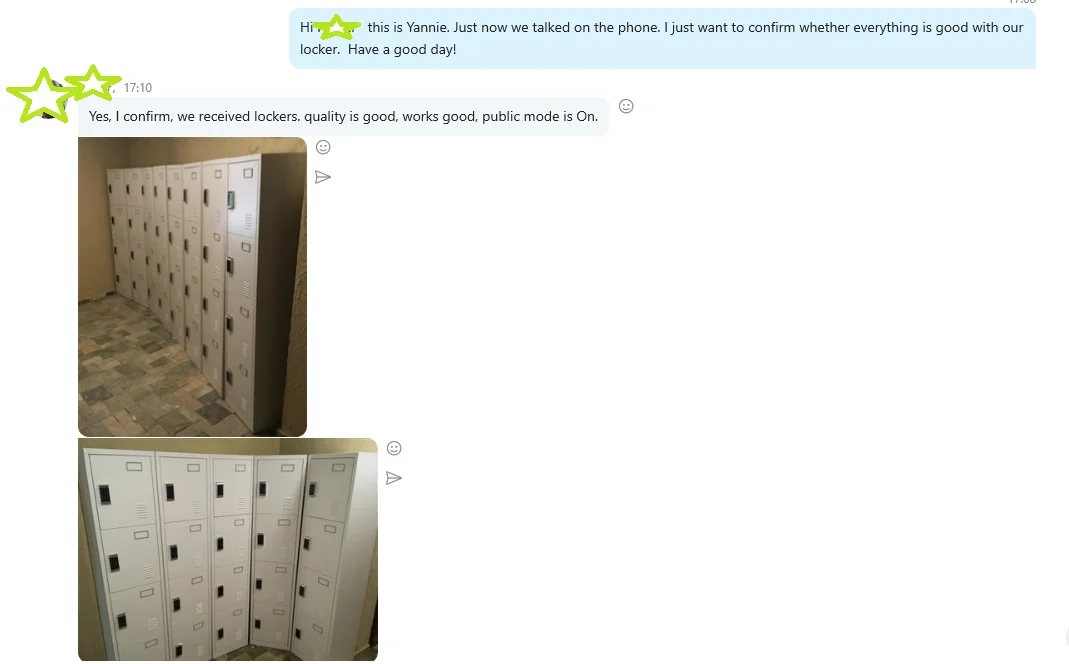 Customer 2:
Mr.Mohammed, From Riyadh,Saudi Arabia, purchased 24 units of archive filing storage shelving at the year of 2018.
They bought it for their office file storage. After intallation,they are satisfied with our products very much, and keeps very good business contact with us.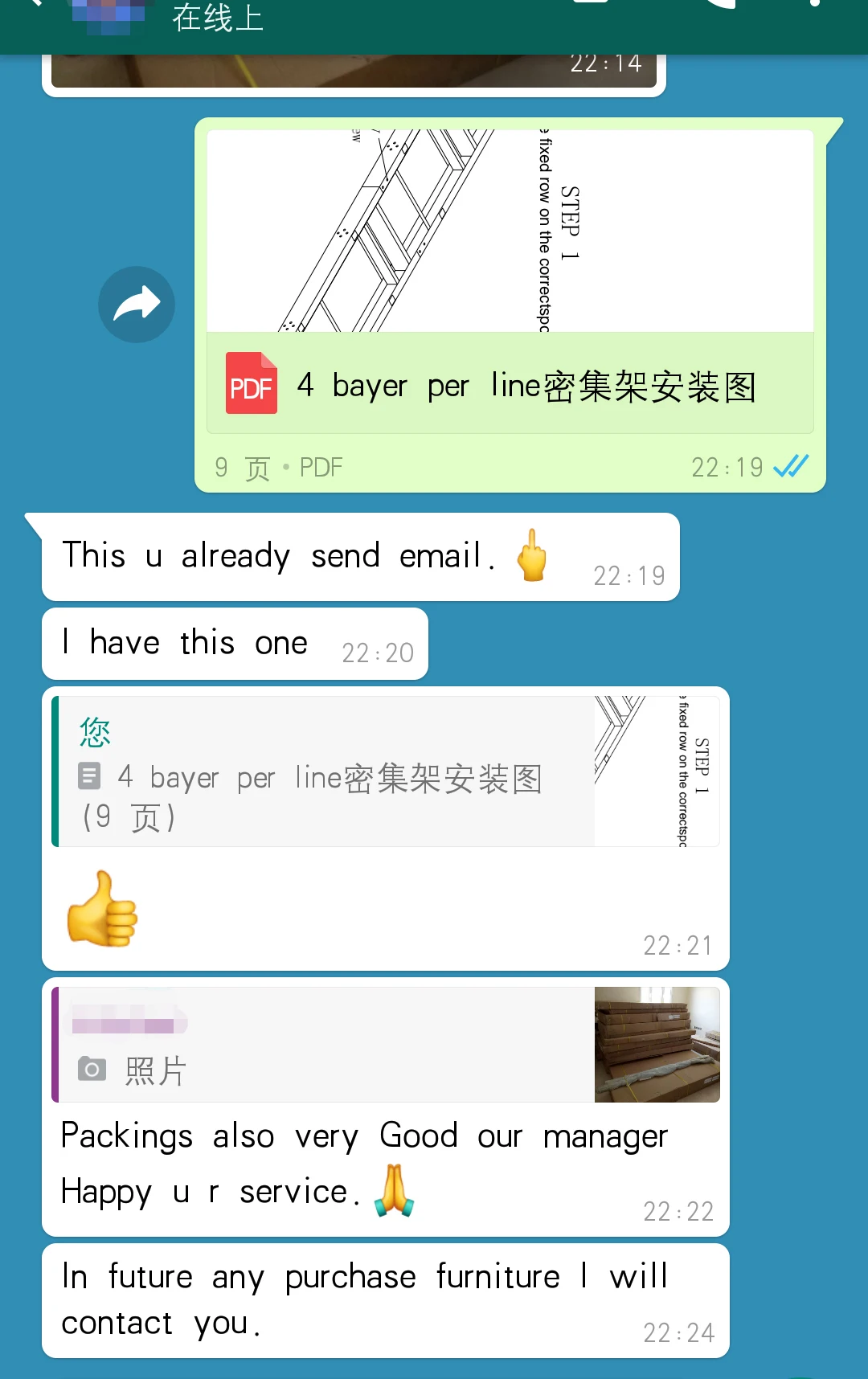 Customer 3:
Mr Rodriguez who from Mexico who ordered 461,538USD Metal Furniture in year 2016 for their big customer. And now we just finished the 2017 Production Arrangment meeting with him last week. For year 2017, each month will order one container more because the customer is happy with the cabinet quality.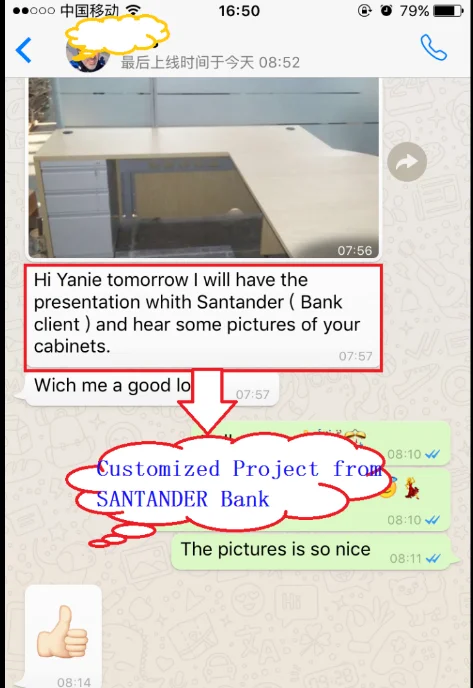 Customer 4:
John is from USA, who ordered 1000 PCS Bookshelf, library reading desk, cabinet from our factory, he said our product is very nice and got lots of nice comments from others. And he will plan to import more in the coming year for the new building. Please check the following comments which shared from him.
Customer 3:
Carol, comes from UK, purchased 6 sets of mobile shelving system for her company showroom. They have 6 showroom in different city in UK. And we work together since 2010. Within 6 years, we work almost 180 projects for different office in the center mall, finacial building, government, hospital, school....
Customer 5:
Pais, the CEO of the A.U.C.A. education institute from Rwanda, Who ordered the school bed and locker cabinet from our factory. He is one of our honorable clients, all the furniture on their institute will order from our factory since Year 2008. Below is his positive feedback.